ABOUT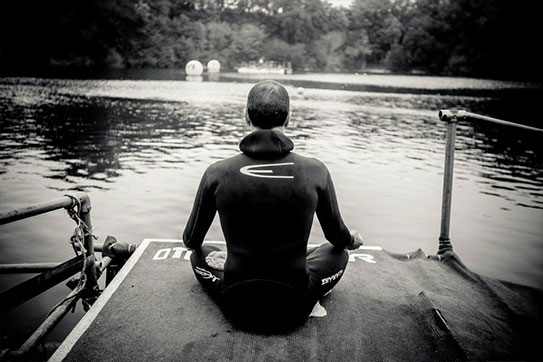 "Marco Piccioni…a force to be reckoned with"
London Evening Standard, 2017
MARCO PICCIONI
Marco Piccioni is a Blues Rock & Jazz guitarist and singer based in London, UK. He has worked as a side man and a leader since 2003, starting his career in New York, where he moved to after graduating from Berklee College of Music in Boston, MA.
Born in 1976 in Turin, he spent his teens studying at the 'Liceo Classico' and at the same time being a professional sports-man in slalom canoeing. After the graduation in 1995 he decided to explore music more deeply starting to play guitar. He first studied with Italian guitarist Franco 'Slep' Sciancalepore, then in 1999 he moved to America, to attend the Berklee College Of Music where he graduated in 2002. In that period he was fortunate enough to study with master guitarists and composers Julien Kasper, Jon Damian and Michael Williams. In 2003 he moved from Boston to New York where he performed with many different artists. That same year he decided to move back to Italy where he established his own Quartet which with he recorded his first solo album Waterflight, published by DDE-Records.
In 2006 he moved to London, UK. Since then he has performed and recorded with various artists, including Julia Biel, Cleveland Watkiss, Dele Sosimi Afrobeat Orchestra,  Lekan Babalola & Kate Luxmoore, Joe Lewis.
Parallel to leading his Trio with Chris Nickolls and Jason Simpson (previously with Blendi Dhami), Marco is also part of the Modal Contemporary band Collocutor led by Saxophonist and Composer Tamar Osborn.
Marco is an established music teacher, guitar tutor and lecturer. He is the course leader for the Artist Development Programme at Access Creative College in London.
Marco is a dedicated free diver. Exploring the connection with Water and the noble art of Apnea are precious sources of inspiration and development.
"The intricacy, phrasing and tones of Marco's guitar are exceptional."
Blues Matters Magazine, 2017
Marco & The Freedivers (previously Marco Piccioni Trio)
Marco & The Freedivers blend the warm sound of Blues Rock with the Contemporary European Jazz flavours. Original songs and instrumentals drift through fast swing ostinatos, free improvisations, psychedelic shuffles and lazy, melancholic 12 bar cycles.
Their new songs reflect on the current re-evaluation and understanding of human life, and our relationship with Nature, and a search for answers that are within us.
Words and sounds concur in the hero's journey; primordial resilient Blues, bursting anger of Rock, and freedom of Jazz.
Their name evolved from Marco's life as a freediver, the act of being underwater on a single breath, which leads to inner meditative stillness and awareness, connecting to the mistery of the Ocean and her inhabitants.
Marco Piccioni is a Blues Rock & Jazz guitarist and singer based in London, UK. A graduate from Berklee College of Music, Marco has worked in New York, Italy and UK. As a solo artist, he has recorded two albums, "Waterflight" with his Quartet, and "Far" with his Trio. He is also part of the Modal Contemporary band Collocutor by Tamar Osborn; he has worked with various UK artists, including Fiona Ross, Julia Biel, the Dele Sosimi Afrobeat Orchestra, and Cleveland Watkiss.
Chris Nickolls is a Jazz and Rock drummer, a graduate from the London College of Music in 2004, has performed and recorded with Frank Sinatra Jr, Randy Brecker, Mike Stern, Andy Sheppard, Jason Rebello and Clare Martin. He has played at many of the top venues in the UK including The Royal Albert Hall, Queen Elizabeth Hall and Ronnie Scott's. Chris also composes and produces music from his studio. Some of his work has been featured on TV, online, and on albums with various artists.
Jason Simpson is a double bass player, he attended the Guildhall School of Music and performs regularly in and around London. Most of Jason's work is as a freelance sideman, he has played and toured with a few original projects in recent years. Notable venues include Ronnie Scotts, 606, Royal Festival Hall, and the Albert Hall. Jason has recently recorded an album with The Overground Collective, due out for release soon on Babel.
Jason has replaced Blendi Dhami in 2018.
Lydian Blendi Dhami (until 2018) began the study on his first instrument, the cello, at age of 6. He switched to upright bass at age of 12, since then his educational journey led him to a Degree in Jazz Performance from the Phillipos Nakas Conservatory in Greece, and a Bachelor's Degree in performance and the award of the "Outstanding Performer" at Berklee College of Music in 2005. In Greece, Albania, United States and the UK Lydian has been in demand, supporting a great number of significant artists. He has performed internationally in Festivals, tours, and worked for television, radio and studios, playing in a variety of styles.